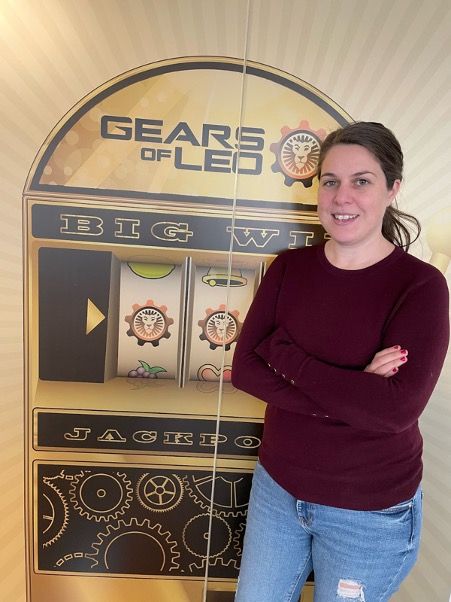 Congratulations Natasha Asimiadis, Team Lead in the CAT team at LeoVegas Group, for being nominated for the "IT Woman of the Year in the Linnaeus region" award! This award is organized by Digitri to recognize and honor female role models in the tech industry.
Fantastic news! How does it feel to be one of 10 nominees for this important award?
"Wow! I am honored and humbled to be nominated together with all these talented women. I find it really important to highlight the role of women in the industry and to improve diversity in tech.

Why are women still a minority in tech, and what can we do to improve this?
"I believe many are still unaware of what we actually do, and what it means to work in the tech industry and IT. It's not easy to realize the difference you can make and to discover the vast opportunities the industry has to offer. Breaking the notion of stereotypes and understanding that there is something for everyone will make a big difference in the industry's diversity."

What would you like to say to women that are thinking about joining the tech industry, or those who haven't even thought about it?
"Just do it! There are so many different paths to follow – you can specialise in developing, design, analytics, organizing, coordinating or management, for instance. There is something for everyone. And the most important thing – it is always great fun!"
TeamLeo is certainly keeping its fingers crossed!