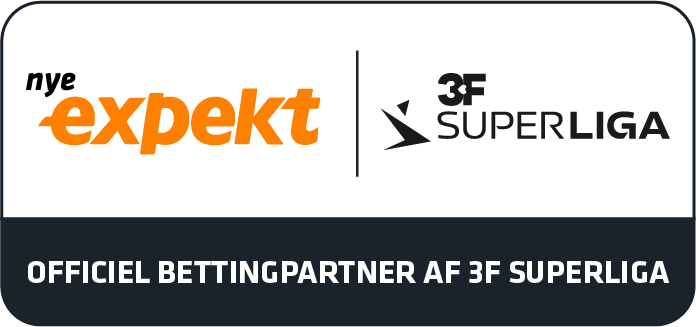 Nye expekt, LeoVegas Group's sports betting brand in Denmark, has secured a sponsorship agreement with Denmark's 3F Superliga, establishing itself as the league's Official Betting Partner. This partnership aims to increase brand visibility and market share in Denmark, positioning nye expekt as a leading player in sports betting.
Through TV commercials during football matches, logo displays on 3D carpets, and a digital presence on the 3F Superliga's website and social media channels, nye expekt will enhance its visibility and brand recognition in Denmark. This strategic collaboration ensures that the brand reaches a wider audience of sports enthusiasts across the country.
As Denmark's premier football league, the 3F Superliga holds a significant position in UEFA's rankings of domestic leagues in the Nordics. With a large number of TV viewers and a substantial social media following, the league offers nye expekt valuable exposure to engage with sports fans in Denmark and solidify its presence in the market.
Gustaf Hagman, CEO of LeoVegas Group, expressed enthusiasm for reclaiming expekt's position in Denmark:  "I am thrilled that nye expekt continues to reclaim its former market-leading position in the Danish market. Through our sponsorship with the Danish 3F Superliga, we ensure that all sports enthusiasts in Denmark know where to find the best live odds and combinations to add extra layers of thrill to their sports experience—regardless of the sport.
"We are happy to have an official betting partner for the 3F Superliga. There are many sports betting providers who rely on Denmark's best football league, and therefore it is really important for us to have an official partner who will support and contribute to the 3F Superliga," said Claus Thomsen, CEO of the Danish League.
The sponsorship agreement with the 3F Superliga is part of LeoVegas Group's broader sports strategy, which includes collaborations with renowned football clubs like Manchester City F.C. and FC Internazionale Milano. This highlights the company's commitment to expanding its sports betting offering, and strengthening its position in the industry.
 With the support of LeoVegas Group and its strategic focus on sports, the nye expekt brand is poised to provide an exciting and engaging sports betting experience to Danish sports fans. To read more about LeoVegas Group and the world of sports betting, make sure to keep an eye out on our news section!